Today we did airport things. Very soggy airport things . . .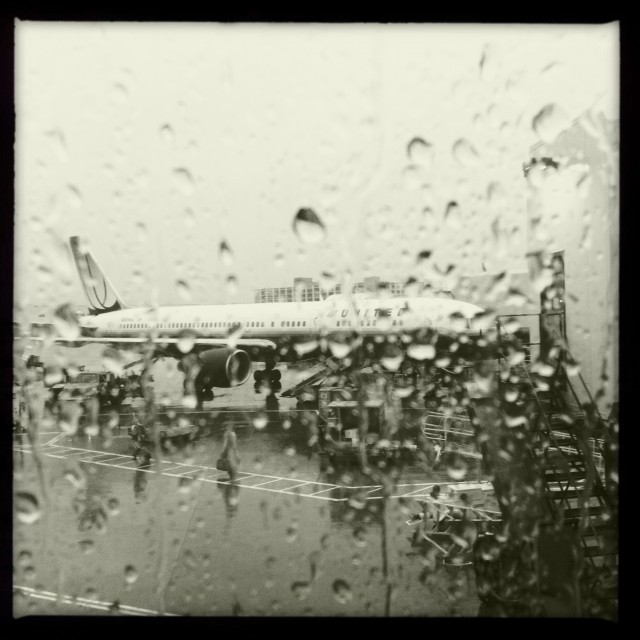 You know how it is. The waiting. The opportunity to spend way too much money on way too much food. Mostly bad food, at that.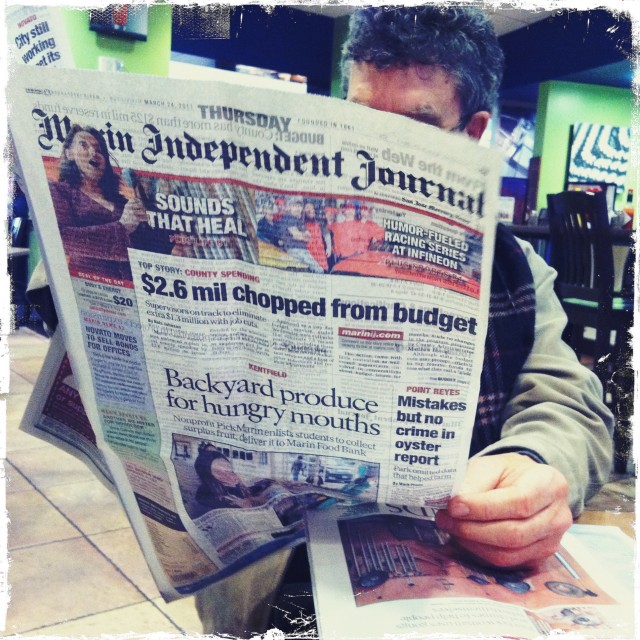 This time I decided to do air travel differently. I packed all of our food for the day — breakfast and lunch.
This could be the post for my March veggie challenge, because March is all about veggie letter "C" and one of the things I made and packed for us was cauliflower pie. Really good cauliflower pie. But there are already many, many good recipes for cauliflower pie and I don't think the Internet needs another one. I made the Moosewood version, which I found on a beautiful but seemingly abandoned blog called When Harry Met Salad. (Even if nobody's home over there, it's worth taking a look around.)
The pie is gluten free — you make the crust with potato, onion, a bit of egg white, a pinch of salt — but if you have a dairy sensitivity, don't even look. We're talking serious cheese.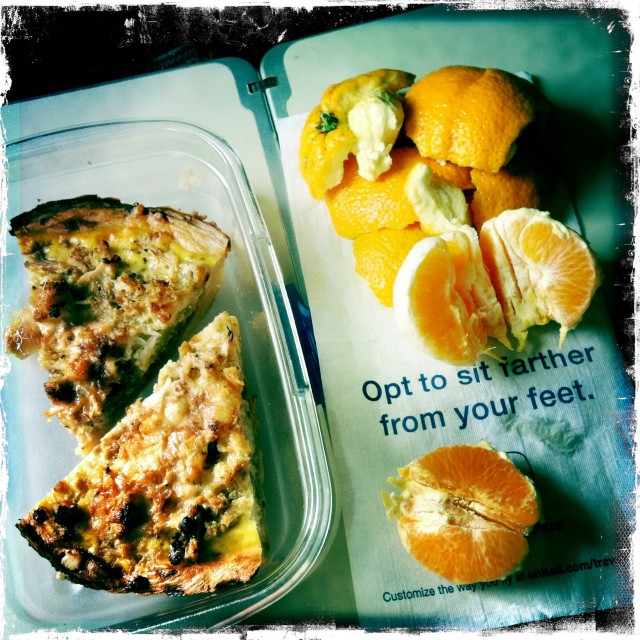 Breakfast was said pie and oranges picked from my neighbor's tree. Lunch was sandwiches made from pre-trip kitchen odds and ends: peppered turkey bacon, lettuce, avocado, and last fall's spicy quince and apple chutney.
It was all good but, really, I almost think it doesn't matter what I packed. Whatever it was, it would have been better than a food court breakfast and airplane fare. Bringing my own food left me feeling much more satisfied and sane than I usually do at the end of a long traveling day.
I'd like to forgo airport food from now on — so long as Peet's Coffee in a cup brought from home doesn't count.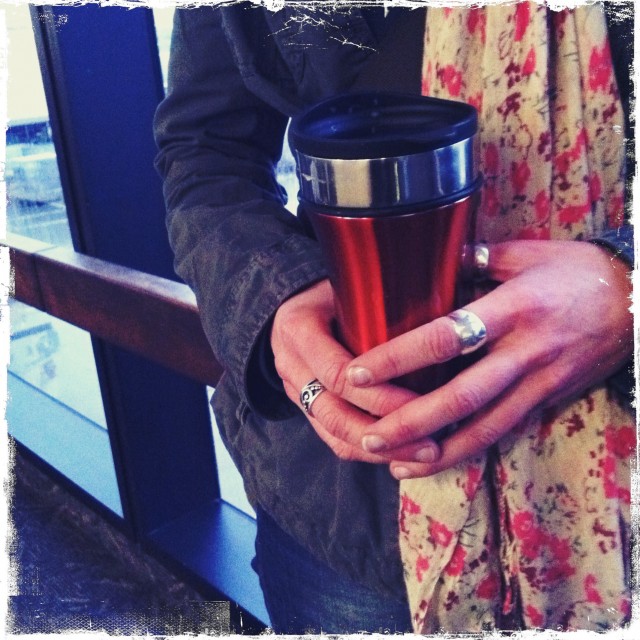 I'll post a "C" veggie recipe when I get home from Austin next week. And hey, it's not raining here. Yay!