One of the first things I did when I moved out of my parents' home and into a place of my own was buy a few house plants. None of those plants survived for long, except one — a very hardy Kentia palm that accompanied me to every successive apartment and house for twenty-five years, including the one I live in now.
My stalwart palm tree did time in all kinds of cars, trucks, and vans. It crossed state lines. It caused me to lose security deposits by leaking on lovely beige carpets. By the time it reached 8-feet tall, it had strained the back of many a good friend. For the past ten years, it harbored a persistent, bothersome scale population.
Still, it was hard to say goodbye.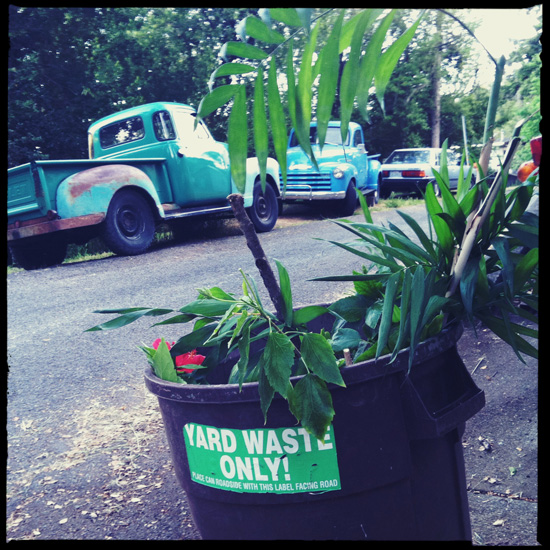 Ouch.
You know how it is. Sometimes you have to get rid of the old — even things you thought you would never part with — to make way for the new. I endlessly battled that damned scale infestation. I was willing to keep at it, too, because that plant stood for something. My independence. My adulthood. My happiness. Like that.
Recently, however, I flipped out for two new plants that I wanted to bring home. They are miniature, marmalade-friendly citrus trees — the calamondin and the limequat. (The latter is a key lime, kumquat cross, can you imagine?) I got to taste both at a local farmers market a few weeks ago. (Also, my buddy at What Julia Ate contributed to the fruit lust by sending me a little jar of irresistible candied calamondins this winter. We are constantly causing each other this kind of trouble.)
Even though I live in California and could keep the new trees outside, I thought they would be wonderful in our sun room. (Outside, I've already got seven dwarf citrus trees growing in pots — three Meyer lemons, a Eureka lemon, a Valencia orange, a Bearss lime, and a Rangpur lime. I'm just getting started.) But was I going to expose them to scale? No way. Citrus trees are vulnerable to those creepy bugs. You don't want them.
Plus, the trees weren't cheap.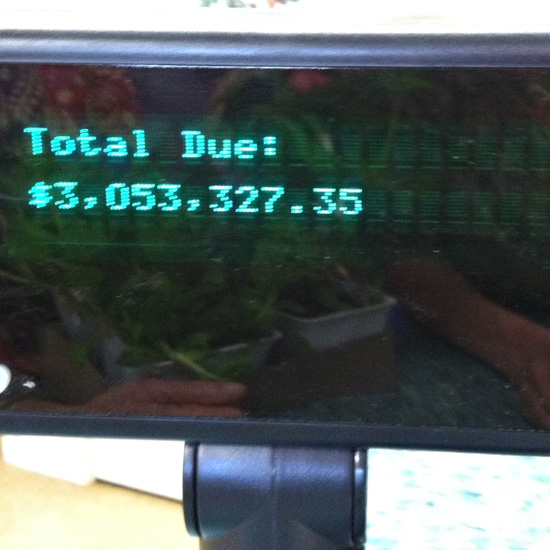 Ha! I'm joking. They weren't that bad, but when a local nursery's cash register malfunctioned a few weeks ago and they tried to charge me $3 million for a flat of herbs, it made me think hard about how much money I've been spending on plants, soil, and pots. I wanted to protect my investment in these two trees, which cost $50 apiece. I found them at Raintree Nursery, which shipped them to me quickly and in beautiful condition. That said, it occurred to me far too late — like, a couple of hours after I first published this post — that it made no sense to order citrus fruit from a nursery in the Pacific Northwest, even if it is my favorite nursery. If I had ordered directly from the grower, Four Winds, I would have saved $38! I'll say again . . . ouch. Lesson learned. Lesson shared.
I also noticed that some of my oldest, saddest plants were taking up space in some of my best, biggest pots. That real estate could be put to better use and I wouldn't be tempted to dig into my wallet for additional, expensive pots that I didn't really need. So I sacrificed my palm and several other beleaguered plants, indoors and out.
It felt good to clean up. And hopefully, by early next year, these two new trees will be festooned with shiny, tiny, orange and yellow-green globes for candying — or adding to marmalades, jams, or liqueurs. (I'm not bold enough to say I expect a full batch from either of them after just one year!) I still feel sad when I think about my old palm tree, but I have to trust that it was time to move on and that, even without it, I'll still be a grown-up. Most of the time.