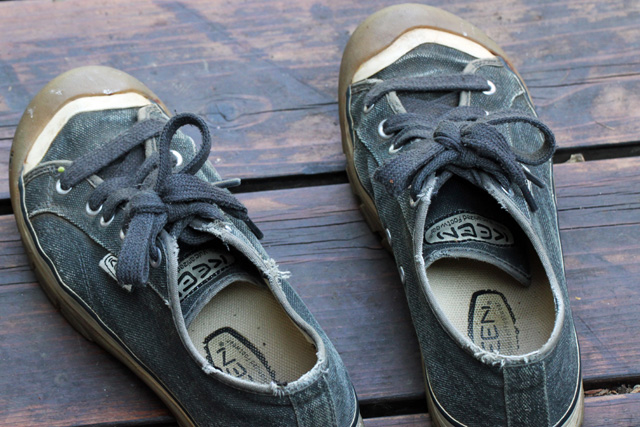 May in the garden means things are getting bloomy. Back in February (seems like just yesterday), I seeded a couple of beds with native wildflowers to reduce soil depletion. So far it seems to be working. The lupine likes it.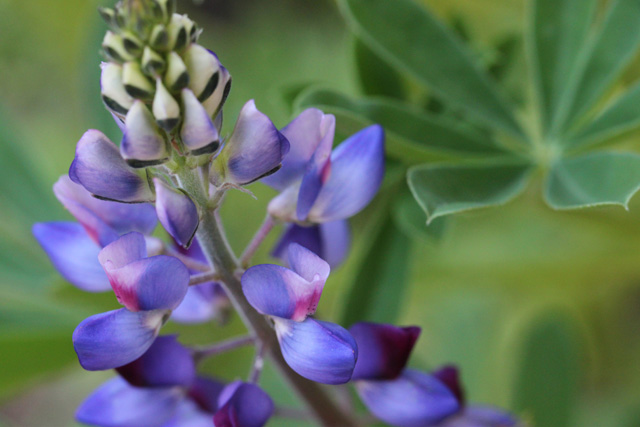 The wildflowers have meant surprises for me, because I didn't know exactly what was in that seed mix. I believe this blushing beauty is a type of pea. So sweet.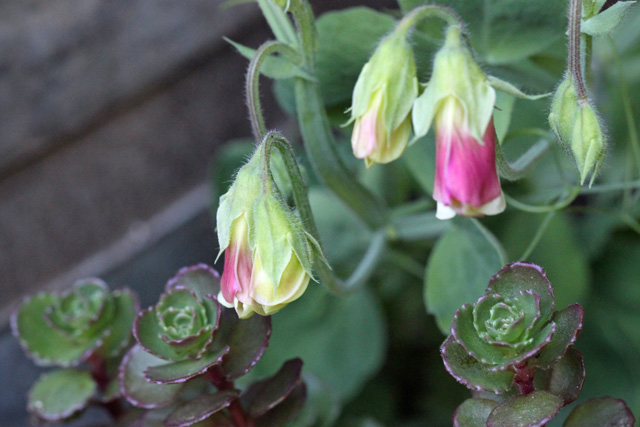 Almost everything is happening in miniature this month.  Tiny tomatillos . . .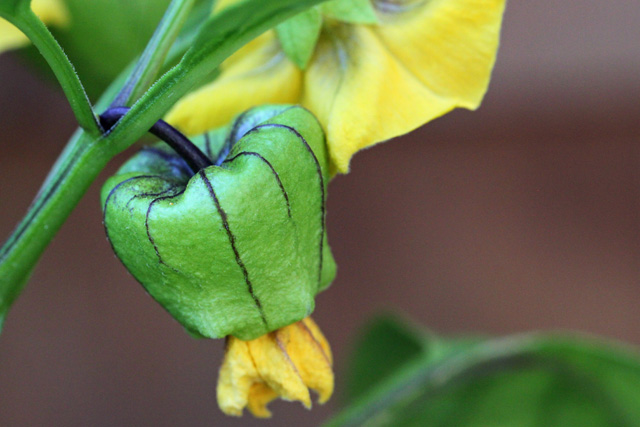 Pepperoncini hatchlings . . .
The promise of limes. (Lime trees are iffy where we are, so I'm thrilled that the Bearss lime wants to set fruit.)
Baby blueberries! It's our first year trying blueberries, so this is about as many as we're gonna get. (I'm going to net them to keep the Scrub Jays away, but it's looking like a hairnet will do the job.)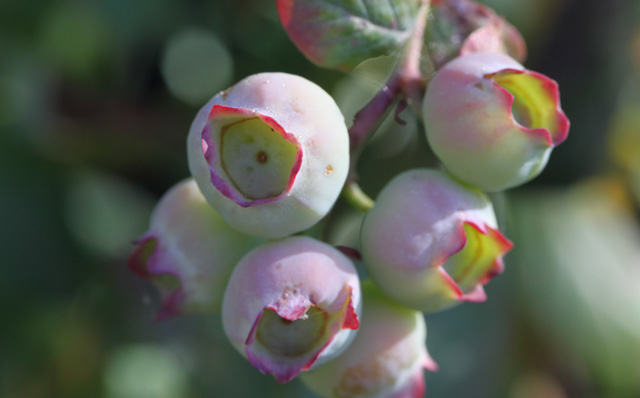 Did you see Marisa's beautiful Chive Blossom Vinegar recipe? I would love to make some, but do you know how many chive blossoms I have? Just this one, plus its shadow.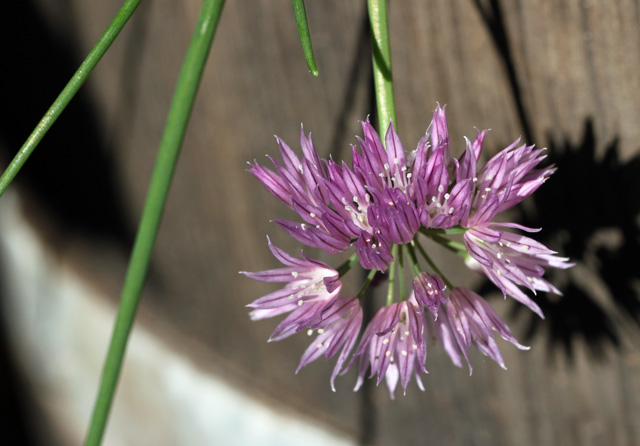 Little McPicks! (The McPick is this year's chosen pickling cuke, after a sorry turnout from other varieties last year. I got these from the oft recommended Territorial Seed Company.)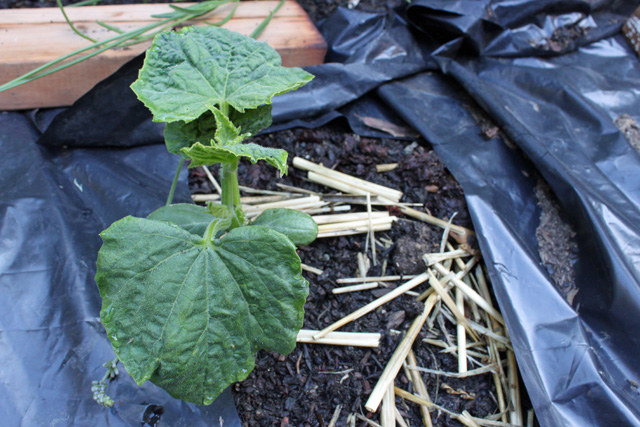 I didn't think my celery starts were going to make it, but they are finally taking off and thriving in this barrel with some spinach. The strawberries are doing great in their pots, too. See that piece of PVC pipe sticking out? It has holes drilled all along its length. It's a convenient way to be sure all of the pot's compartments get watered. You just pour the water into the pipe.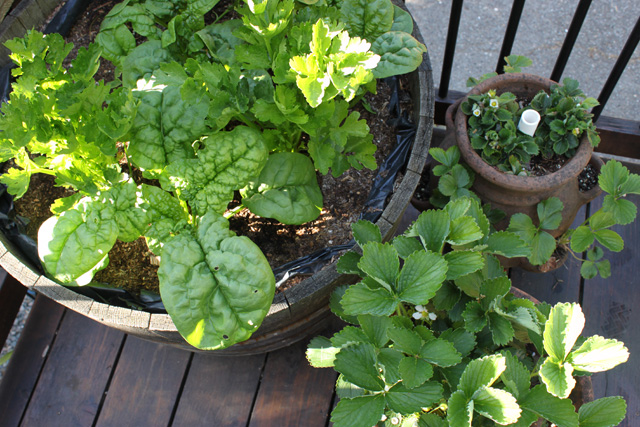 A tiny field of tender greens. (This is last month's empty bed. The oyster-shell edging is doing a great job of keeping the slugs away. The only creature chomping the greens straight out of the garden has been Stewart.)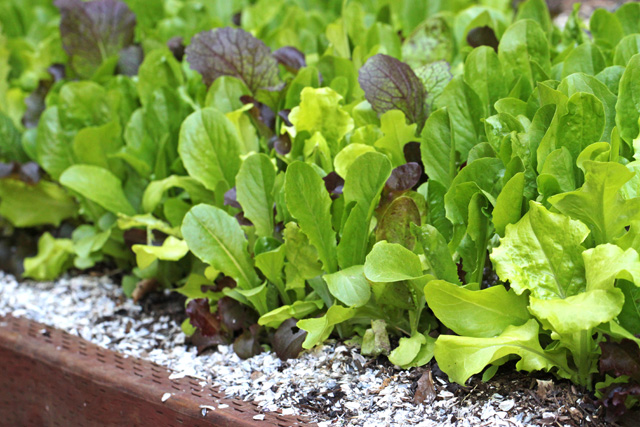 I guess the biggest garden news is that, after four months of nursing them from seed, the tomatoes are finally planted out. Some are in five-gallon buckets, like these that will play out their season — along with a couple of pepper plants — on the ledge outside my office/studio. If you're curious about the building, it's a 10 x 12 prefab shed that we've tricked out some.)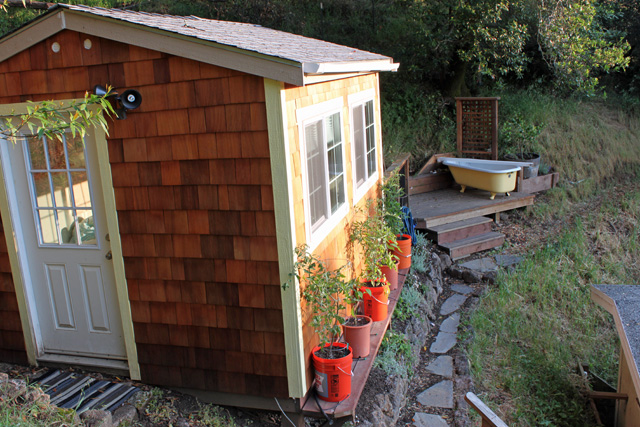 The rest of the tomatoes are planted their bed with a few ground cherry plants. I decided to try a weaving method to support them. For that idea, I'm grateful to Karla, who posted a video about the "Florida weave" to a discussion about tomato supports on the H2H Facebook page.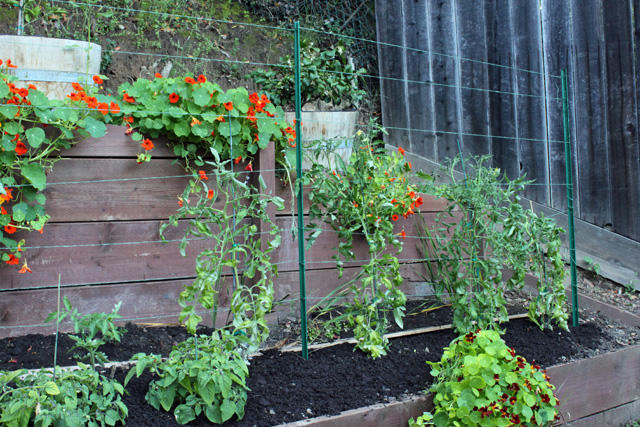 So it's mostly good news in the garden this month — only one significant loss to report. My beautiful dwarf Blenheim apricot tree died at my own hands this winter. I'd thought I was being so careful, pruning and pampering it, but I neglected to protect it from frost. (We had an unusual bit of that, too.) I was crazy diligent about covering the citrus, but I thought stone fruit was good with cold. Not so, said the master gardener who counseled me on my mistake. A young tree in a pot like this needs the same frost protection as other frost-tender plants. It has been painful to watch the tree die, and I will be much more considerate of its replacement — which is right there in that bucket, waiting for its parking space to open up.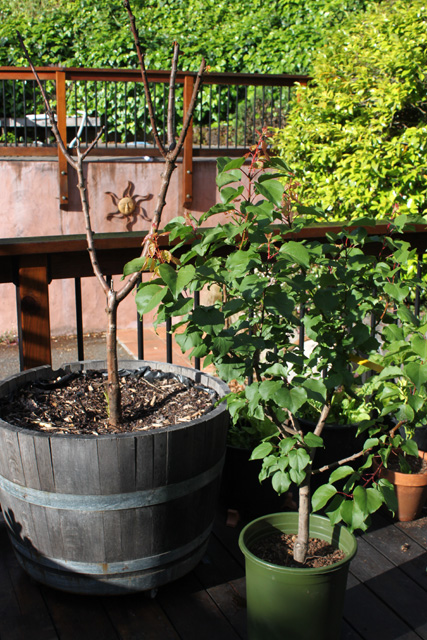 The roses made me feel better . . .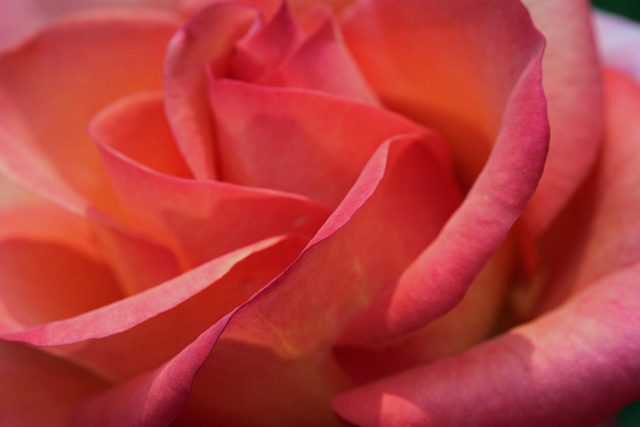 Even if they all came down to this . . .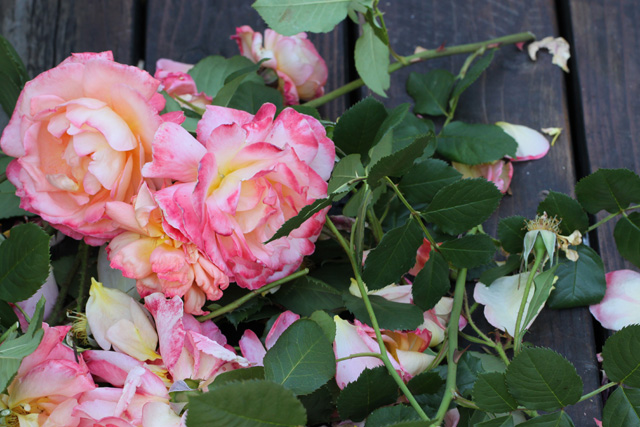 Because really it's all about this . . .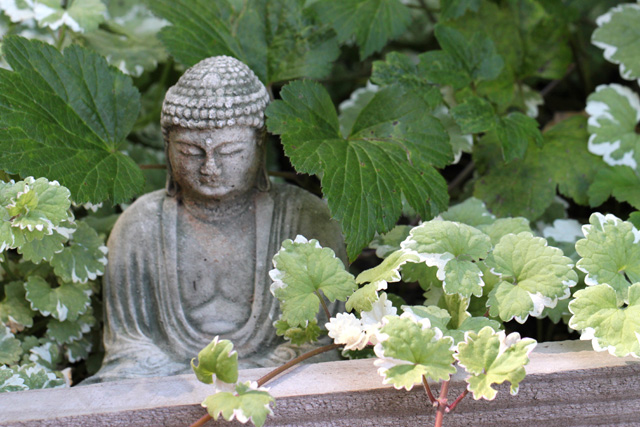 A gardener has to have some equanimity, right?
And, finally, there's this . . .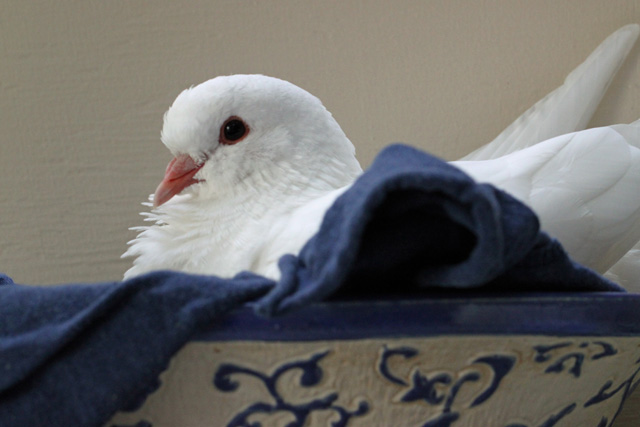 Quince is doing great. (After last month's respiratory trouble and confusion, he was at last diagnosed with chronically stuffy sinuses. That's more complicated to explain than it's worth. The short version is that he's a healthy bird.) I've decided that since it looks like we will have only two pigeons —  not four — I'm going to spoil them silly. To that end, I have been giving them a little blanket — a.k.a. torn-up flannel sheet — for one of their nest bowls. (The other is filled with straw.) You might not think a blanket would make a difference to a pigeon, but Quince is here to tell you different. After all that eating, a pigeon needs a good rest, and, clearly, blankets are best.