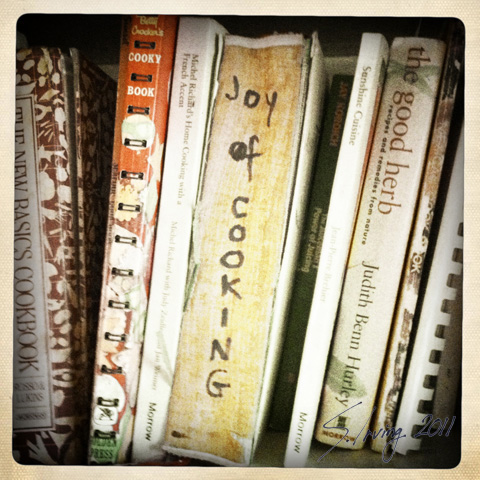 Last week, we spent a night at the rustic West Point Inn on Mount Tamalpais. I am shaking my head that it was a first-time visit for me, considering that I grew up here and the place is pretty much in our backyard. Astonishingly, a stay costs very little — only $35 per person per night in the low season, which is a pittance to trade for a a sunrise like this.
The Inn was built in 1904 and — besides the sunrise — what I liked best was the big old kitchen. You carry in your own food and prepare your meals alongside other guests. I found it hard to pay attention to the making of food because I was so distracted and enchanted by the way time had gathered here — a century-long weave of innkeepers and guests.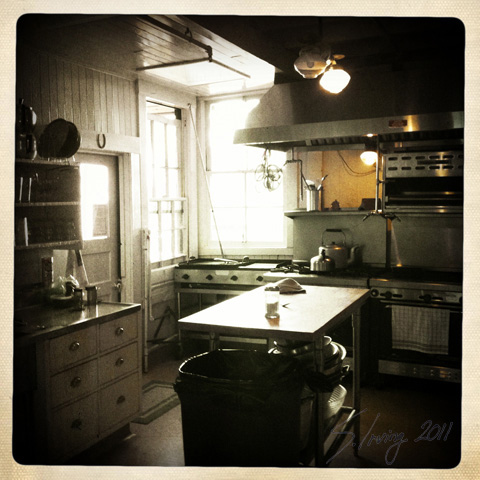 Strainers . . .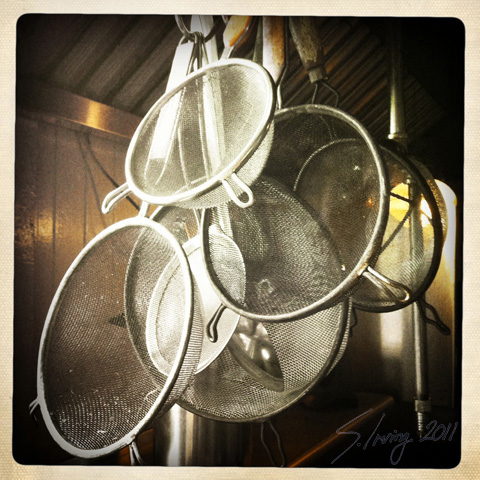 Pantry . . .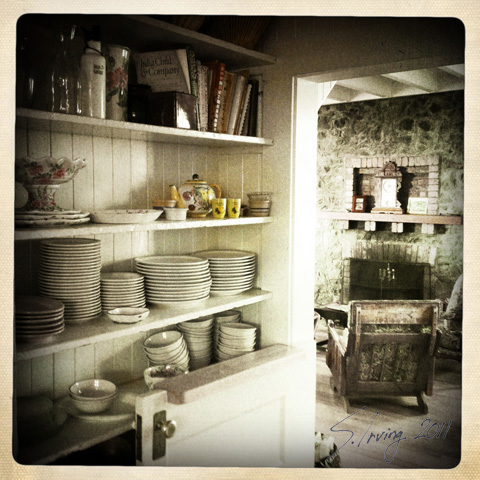 Pepper . . .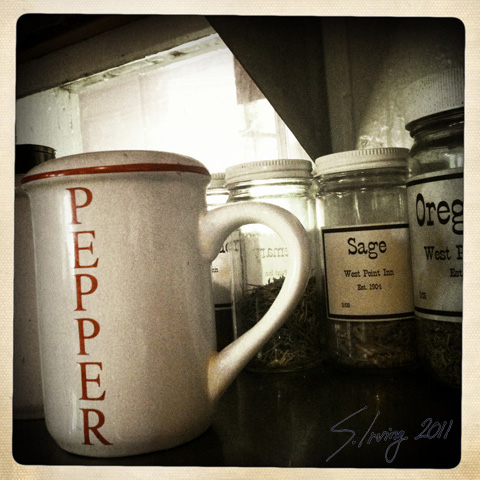 And when we returned home, apples . . .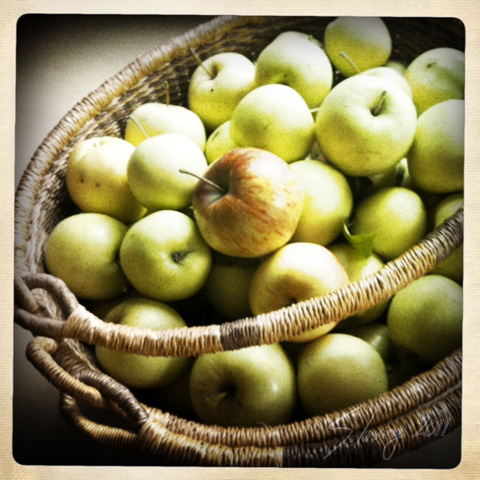 This great big basket of Golden Delicious and Gravenstein apples was a gift from a generous neighbor. They were haunting me the whole time we were at the West Point: Shae, it's already late in the season and we won't last long. We're pressing up against each other and gassing ourselves soft while you're out there gawking at the pretty clouds. What are you going to do with us already?
Well, in the last couple of days, I've made the fabulous apple-chile preserves from Kaela's Local Kitchen and I've at least gotten a start on Linda Ziedrich's Caramel-Apple Jam, from The Joy of Jams, Jellies, and Other Sweet Preserves. (I've sauced the apples; they're more or less patiently waiting in the fridge for me to get on with it.)
But I think I've been most excited about putting apples in soup, some of which we're eating now and some of which is going into the freezer for later. I used about a pound and half of apples in a butternut squash and apple soup based on this recipe from Ina Garten, except I subbed a little bit of chipotle pepper and adobo sauce for the curry. That was a good idea, okay?
I also made a curried zucchini and apple soup, which I just love and want to share here, even though it uses only one or two apples. I began with a nice recipe at Food Network Canada but made it vegetarian by subbing veggie stock for chicken stock. I also replaced the original recipe's whipping cream with yogurt. I was so excited that this soup contains apple butter, but if you don't have any — which is probably true for many folks but is, personally, hard for me to imagine — you can use an extra apple and add a tiny pinch of apple-buttery spices: cinnamon, nutmeg, clove, or whatever you like.
The rest of the apples? Sweet things, I'm going to hush them up with the dehydrator.
Curried Zucchini Apple Soup
1 tablespoon vegetable oil
2 tablespoons butter
1 cup chopped leek
1 tablespoon chopped ginger
2 teaspoons curry powder
4 cups grated zucchini (about 1 pound)
1 sweet apple, peeled, cored, roughly chopped
1 heaping tablespoon apple butter (or an extra apple with some spices, as described above)
1 bay leaf
3 1/2 cups vegetable stock
1 1/2 cups potatoes, diced (I used little yellow ones and didn't bother peeling them)
1/2 teaspoon Kosher salt
1/2 teaspoon cracked black pepper
1/3 cup yogurt
1. In a 5-6 quart pot over medium high heat, heat the oil and butter. Sauté the leeks for 3 to 5 minutes, or until they start to soften. Add the ginger and curry powder and sauté for 1 minute more. Add the zucchini and apples, mix well, and cook for 3 minutes or until they start to soften. (Stir and scrape the bottom of the pot frequently, turning down the heat a bit if necessary, until the zucchini and apples begin to release their juices.) Add the apple butter, salt, and pepper. Stir well.
2.  Add the potatoes, bay leaf, and veggie stock. Bring to a boil, reduce the heat, and simmer for 15-20 minutes, or until the potatoes are soft. Remove the bay leaf. Stir in the yogurt.
3. Puree the soup with a stick blender until smooth. (You may of course complete this step with a food processor or stand blender.) Adjust spices (especially salt and pepper) to taste.
Makes 4 to 6 servings.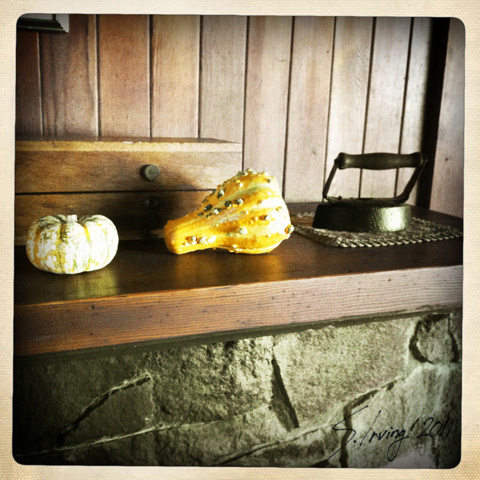 P.S. I know this post is already too long, but did any of you notice that my monthly veggie challenge ran off the rails somewhere around midsummer? I'm usually better than that about sticking to my commitments, and I apologize. I went to Alaska and rearranged priorities, and the veggies, as usual, drew the short straw. But look, here I am making soup out of my most hated vegetable of all time — the zucchini. That counts for something. I do plan to pick up my veggie alphabet again, starting with the letter "G," but I'm going to do it as the inspiration strikes. :-)