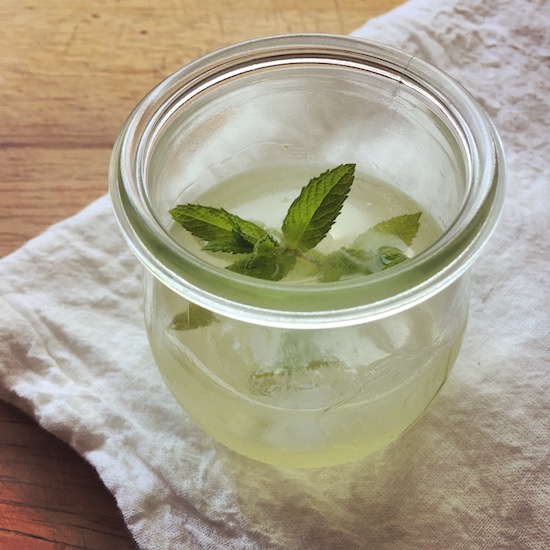 Over the past few weeks, I've put up four big batches of Meyer lemon marmalade, thanks to a late, heavy harvest from my friend Mary's enormous backyard tree. Each batch filled nine jars, leaving just a few tablespoons left over, little enough to get me thinking about what's best to do with dollops and drips.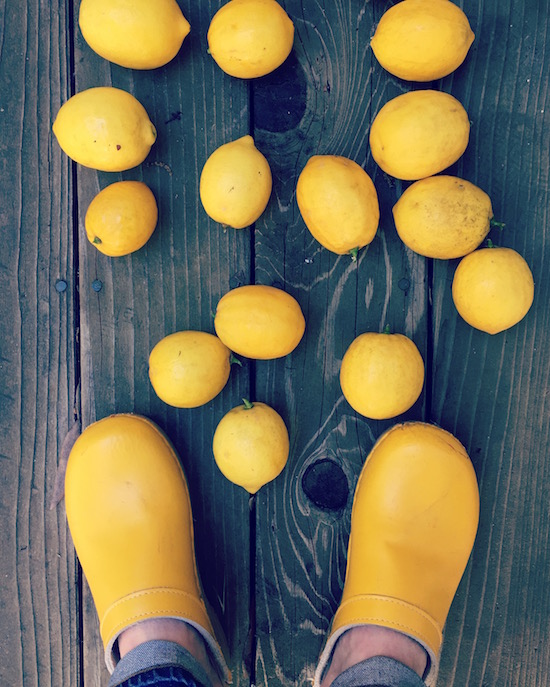 I've also been thinking about gin. When it comes to liquor, I'm a real lightweight. I enjoy it, but I don't drink much because it's all too easy for me to get to the point where I can't quite feel my own face and then I don't feel so great the next day. But if I'm going to drink a little something, it's probably going to be good, clean gin.
In fact, one of the only things I packed home from my March trip to Fairbanks, Alaska was some small-batch gin from Ursa Major Distilling. This local distillery makes only a few products — vodka is their flagship, but they also make excellent gin and rum — all using Alaska-grown ingredients and available only in limited quantities within the 49th state. Here's what their gin is about:
A traditional gin that is well balanced, with a long citrusy finish.  It's made from the same local barley as our vodka, with the addition of select botanicals such as Juniper, Coriander, Iris Root, Mace, Cardamom and fresh Rhubarb grown on the distillery property.
Rhubarb!
If you ever visit Fairbanks, I do recommend a visit to the distillery's tasting room where you can try samples, order one of their cocktail specials (limited to two drinks), and hang out in their low-key, relaxing space. If you want to stay a while and there's no special event happening, bring your own snacks because they don't have a food menu.
Here's a snapshot from my winter visit . . .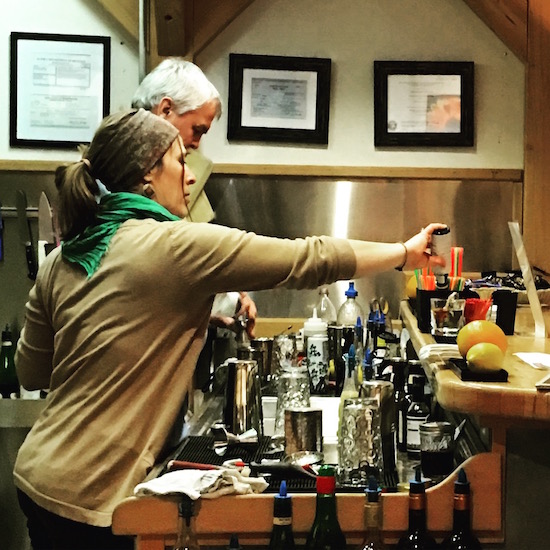 Anyway, I was wondering about a good way to put these two things together — my marmalade and this gin. I took inspiration from a recipe at Eat Boutique for Chamomile Citrus Marmalade with a Gin Marmalade Cocktail and also this one for Gin Marmalade Smash from VinePair (which I liked for the mint) and I ended up here, which is what happens when you stop trying to take a decent picture of what you've made and start drinking gin at three in the afternoon because, you know, the ice was melting . . .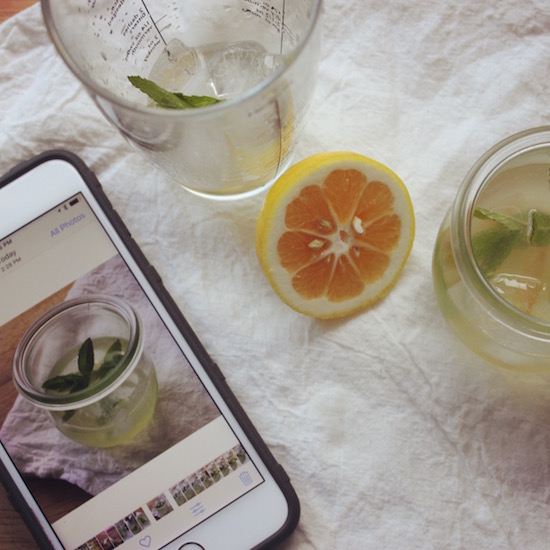 Gin & Meyer Lemon Marmalade Cocktail
for two drinks:
3 ounces good gin
1 ounce triple sec
juice of one freshly squeezed Meyer lemon
1 tablespoon Meyer lemon marmalade
4 sprigs spearmint (two for the drinks, two for garnish)
1 cup ice
Using a cocktail shaker if you have one, combine the gin, triple sec, lemon juice, marmalade, 2 sprigs spearmint, and ice.
Shake the heck out of it, longer than you usually would, to be sure the marmalade is thoroughly mixed.
Strain into two small glasses over an ice cube (or not). Garnish with the mint sprigs and a few slices of lemon rind from the marmalade.