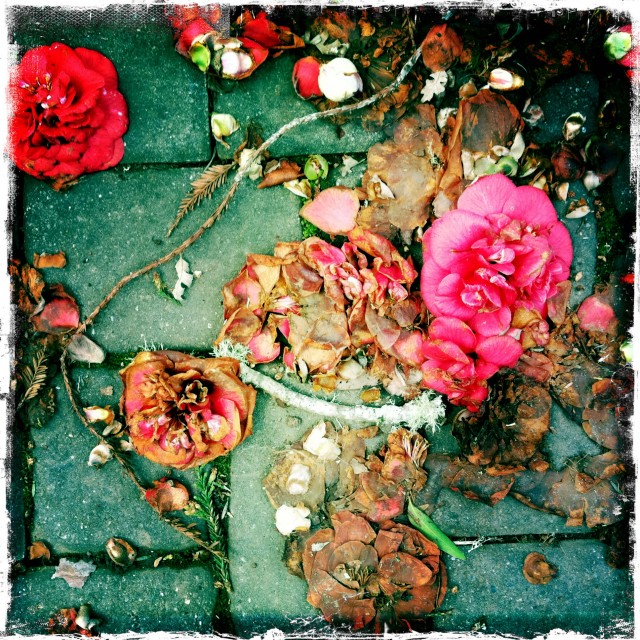 The vernal equinox is still a week away,
but everything that grows knows what season it is.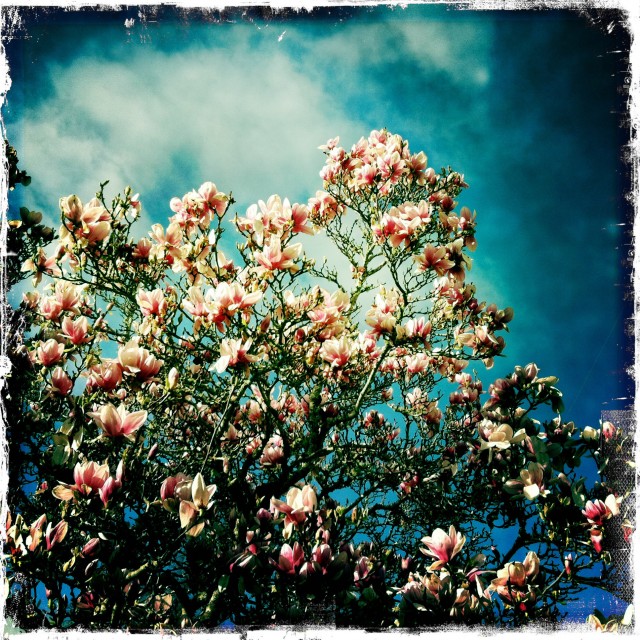 The world has been shaking and shifting and we feel it,
even if the path in front of us seems calm.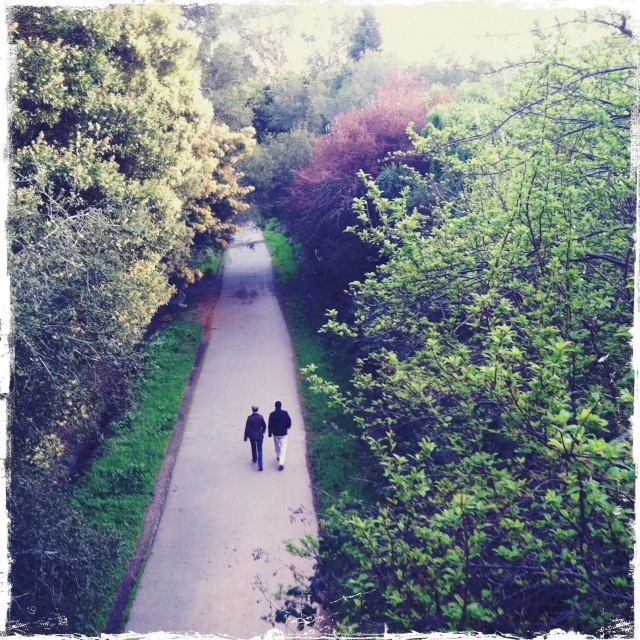 Here, the creek is running
and the grass is growing greener.
And my seedlings aren't seedlings anymore. They're so big!
(How will I keep them entertained until they can put their feet in the ground in May?)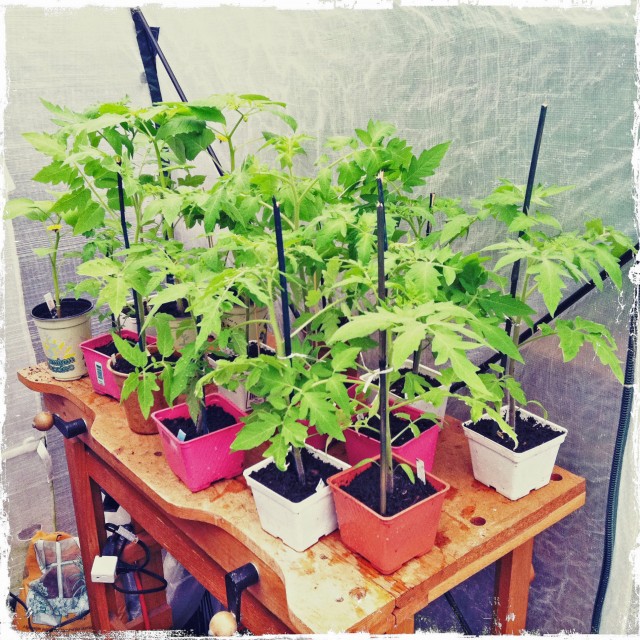 There were more comments on the no-sugar-jam book giveaway than any post here has ever received. Looks like a lot of us want to explore healthier ways of preserving fruit, and that inspires me to keep experimenting. Another person who will be trying out new ways is Sally — a.k.a. lucky #22 — who won the book giveaway. I'll be emailing her today to find out where to send her copy of [amazon_link id="1564409929″ target="_blank" ]Canning and Preserving Without Sugar[/amazon_link].
Congratulations, Sally!
Thank you to everyone who entered the giveaway and who visits this blog.
Wherever you are, I wish you a beautiful and nourishing spring.