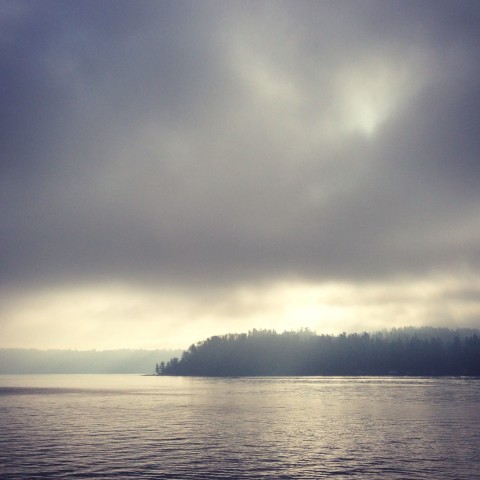 Friday I was on a flight from Oakland to Seattle, tucked into a middle seat between strangers. On my left was a young woman moving to the Pacific Northwest to stay; this was the flight to her new home. On my right sat a woman about my age who moved to Seattle a couple decades ago. She had much to say about many things, but what most struck me was her response when I said I was going to Vashon Island.
She seemed to think that was a foolish thing to do — as though there's nothing to see here, nowhere to go. Maybe there's one Mexican restaurant where you can get a decent margarita, but that's it. And there's no bridge to the mainland. You have to travel by ferry. If there's a medical emergency, you have to be taken out by Medevac. She summed up the rest of it by saying, It's very artsy. (Judiciously, the younger woman wondered whether the speaker was implying something by her tone.) I tried to explain that I love the island for exactly the things she was calling out, but she was unmoved.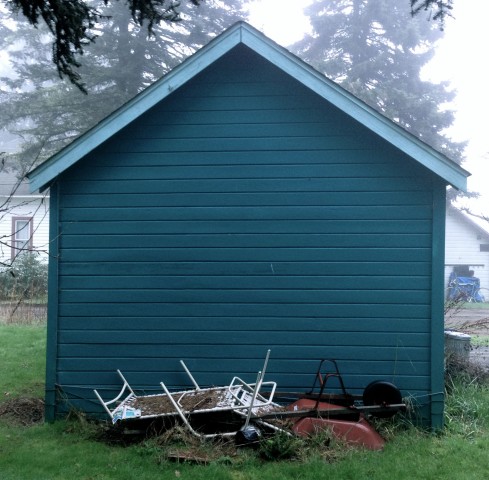 I've had family on Vashon for as long as I can remember. It's one of my most special places — serene and easy, green and blue. There's a deep, misty melancholy that settles into my chest here, expanding into the silence, punctuated by the occasional throb of a ship's horn or the shush of cars sliding by on the wet streets in front of my aunt's house.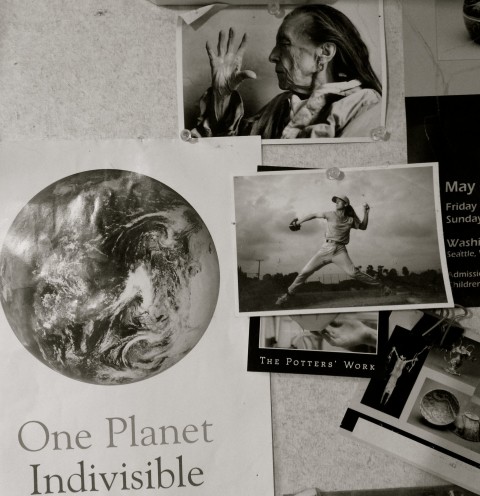 My aunt is one of many forces that made this island artsy. I'm here this weekend to visit and provide a little help with a big move from her house to Vashon Island's care community for the elderly — a choice she made herself, creating her own care committee and enlisting the assistance she needs. She's still got plenty of capacity to make her own decisions — and, come to think of it, she might happily help you make some of yours, too. To that end, every Thursday afternoon she still stands with a friend on a corner of Vashon's main intersection, just the two of them holding up cardboard signs against violence, racism, misogyny, corporate greed. My neighbor on the plane surely would have had things to say about this.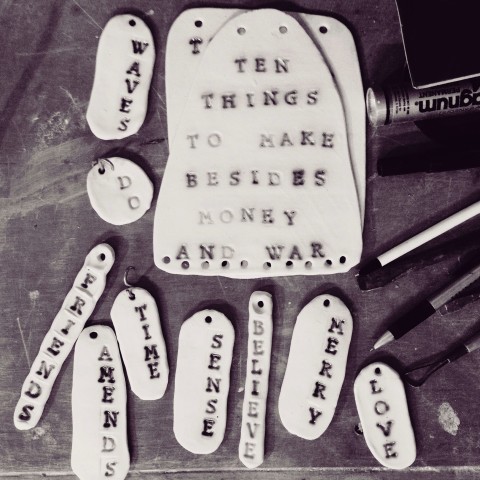 But there's another thing that happened on that Friday flight. Forty minutes south of Seattle — after the verbal tussling over Vashon and a discussion about Seattle's lousy public transit system and then a disagreement over whether it's okay to put lavender in ice cream or flavorings in wine — something went wrong. Without warning, the plane lost altitude so rapidly and then lifted up again so suddenly it was like a rollercoaster you'd never want to ride. The engines made weird sounds and the flight attendant started barking, telling everyone to buckle up and check their children. When it happened, everyone cried out and then started chattering nervously. After that came a long, spooky silence in which no one offered official announcements or explanations and we sat tight, wondering whether we might just drop from the sky.
When we'd just boarded the flight, the young woman on my left had admitted she was more than just a nervous flyer — she was phobic. When the plane went crazy, she broke out in a sweat and started to cry. Instinctively, we all three ended up holding hands and breathing together, saying everything reassuring we could think of. (That was after she told us it hadn't been helpful for us to keep saying, Oh my god, that wasn't normal, that wasn't normal.) We ended up confessing our phobias to each other. The woman on my right said, I'm terrified of spiders. I said, I can't swim in open water because I'm scared of sharks. When I was a kid, I was afraid there were sharks hidden in secret compartments under swimming pools. For a long time, I kept my hand on the young woman's back and she held hands with the other woman across my lap. We kept on talking, saying how grateful we were to be sitting together. Then the plane landed and we went our separate ways, perhaps not so separate after all.