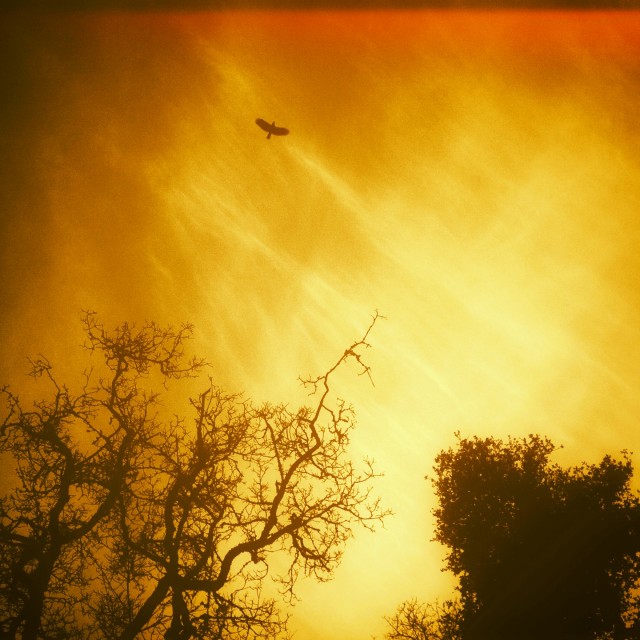 I've been surprised by many things in the past few weeks. For one thing, I am surprised by the number of people diagnosed with inflammatory bowel disease (IBD) who think it's good to post pictures of their distressed colon on the Internet for the whole world to see. That will not be happening here.
Mostly I have been surprised to learn that I have some kind of IBD. We're not sure what to call it yet — first we were told that it's Crohn's Disease; then it started to look like something else. There are more diagnostic tests coming up this week, and then more decisions to make. (I feel so lucky to have a good team helping me — traditional and alternative doctors both, and super-supportive friends and family.) Whatever name it ultimately takes, there's no doubt it's changing my life for the long term.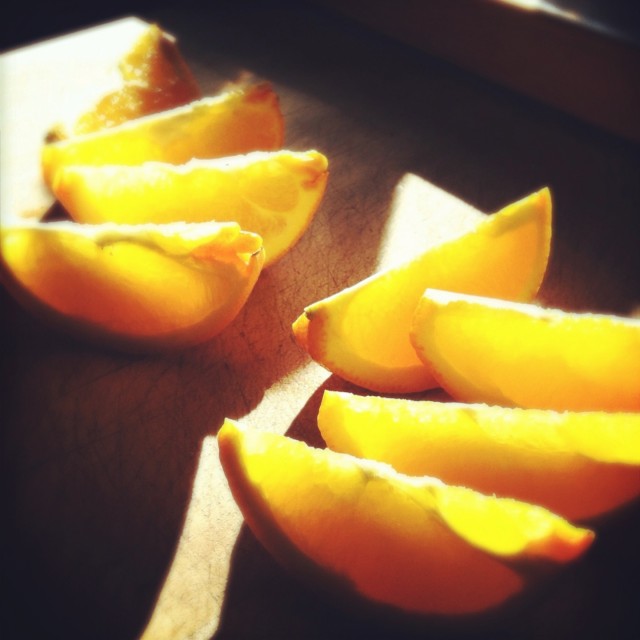 One of the biggest deals about this new situation is learning how to feed myself in a new way. Right now, I have to eat tiny meals six to ten times a day. That orange? I can't eat it. Not yet, anyway. The anti-inflammatory diet I've chosen — because my Chinese medicine doc strongly recommends it and it has helped me in the past — is called the Specific Carbohydrate Diet (SCD). It comes from a book called Breaking the Vicious Cycle, by Elaine Gottschall. Here's the brief version: no grains (none!), no complex sugars (honey, blessedly, is okay), and no lactose. I can eat veggies and fruits if they're peeled and cooked. After some time, I should be able to have them raw, too. (Orange, watch out!)
It may seem frivolous, but one of the things I am most grieving is my jam life. Making bright, richly textured jams with refined sugar has been a big part of my identity these past few years. And you know I wanted to start a little jam business, too. For the time being, that's off the table. It needs to be, while I focus on getting well. Also, I'm not certain what will happen here on the blog. I'm pretty sure Hitchhiking to Heaven won't become an "IBD blog." There are already plenty of great resources available for that. For example, I was thrilled to find that there is a Pinterest board for SCD recipes, and a lot of them look great. There are also cookbooks and listervs and every other kind of thing. I'm taking it a step at a time and relying on people I trust to help me filter information.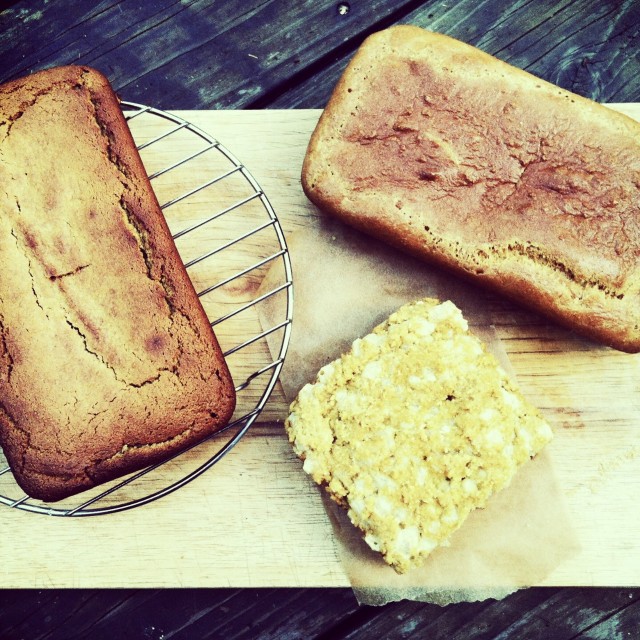 Of course, now that I've said I'm not going to be all about IBD and the SCD, I do want to tell you what I did today: I went on a steroid-induced (cuz I have to take them for a while to keep the inflammation down), grain-free, bread-baking spree. Using the recipes in Breaking the Vicious Cycle, I made banana bread, cheese bread, and plain-old-bread — all using almond flour. The banana bread contains honey. The plain bread contains a mysterious product called dry-curd cottage cheese, or farmer's cheese, which is not always so easy to find. The cheese bread contains, well, cheese. Mild cheddar, to be exact. It's my least favorite of the three, but I don't care. I am just so glad to have a little something to nibble with my tiny bowls of soup! Half of each loaf went into the freezer for next week. I felt inordinately proud of myself for doing this.
I can also say something about what I might do here in the future: I will be allowed to play with fruit on this diet. In fact, cooked or home-canned fruits will be best for me. So I'd like to come around here every now and then and let you know about new fruit adventures. I foresee small projects — things like honeyed preserves, fruit leathers, fruit juices. They'll have to be simple, sugar-free things. In fact, I've already made a tiny batch of honeyed apricot butter with some puree I had in the freezer. (Here's how: 3 cups puree, 2 tablespoons honey, 1 teaspoon lemon juice, slow cooked for 30-40 minutes until it's thick, meaning that there's a clear track on the bottom of the pot and the excess moisture has evaporated. Popped into a jar in the fridge. Easy.) I'm also thinking of juicing the blackberries and rhubarb I froze last summer. Don't you think they might be good together?
There is, too, some small thought that I might eventually end up with a pressure canner, because preparation is everything on this diet. Did you know that the idea of pressure canning completely freaks me out? It does. But I may try it anyway. Stay tuned. ;-)